WHAT IS ESENVIA®?
Esenvia® is an OTC product that relieves the signs and symptoms of chronic venous insufficiency (CVI):
⦿

Varicose veins

⦿

Pain

⦿

Swelling

⦿

Burning sensation

⦿

Heaviness of the legs

⦿

Spider veins
Esenvia® also helps reduce the symptoms of heavy leg syndrome, such as pain, leg heaviness, and the sensation of swelling, cramps and edema. Some patients reported an improvement in their symptoms within the first week, with continued improvement over two months.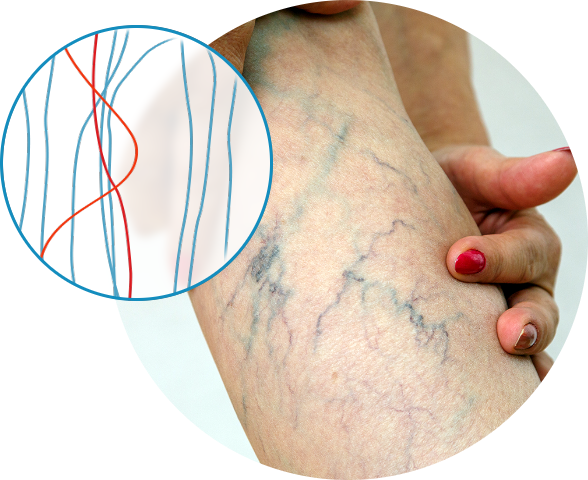 EFFICACY
Esenvia®'s active ingredient is diosmin.
Diosmin has been used in Europe for over 20 years to help relieve the symptoms of CVI. Diosmin is an extract of a naturally occurring flavonoid1 .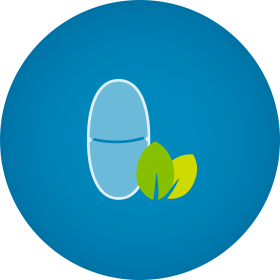 ✓ Improve venous tone²
✓ Have antioxidant properties
✓ Stimulate lymphatic circulation³
✓ Have anti-inflammatory properties
✓ Have vascular protector⁴ properties
✓ Generally well-tolerated

1. Flavonoid: Antioxidant compounds that include many plant pigments, useful in promoting good health.
2. Venous tone: The resistance and pressure within the veins.
3. Lymphatic circulation: The body's secondary circulatory system. Organs and cells of the lymphatics system help
to support the immune system, which helps to fight infection and protect against certain diseases.
4. Vascular protector: Protects the veins that carry fluids (like blood) through the body.
With limited treatment options available, market research has shown that
3

OUT

4

SUFFERERS ARE NOT SATISFIED.

SAFETY INFORMATION
Cautions and Warnings
Consult a healthcare professional prior to use if you are pregnant or breastfeeding, or if you are taking any prescription medications. Do not use Esenvia® if you are allergic to its medicinal ingredient (diosmin) or to any of the non-medicinal ingredients (magnesium stearate, microcrystalline cellulose, povidone, starch). Consult a healthcare professional if your condition worsens.

Store at room temperature (15°C to 30°C).